Located in a sunny, tranquil spot surrounded by mountains and meadows lies our Hotel Römerhof. The family hotel is just 8km from Innsbruck, offering a retreat of a particular kind. As we like to say, small is beautiful. Feel the love in every detail. With us, you will see, feel and taste the love, because happiness comes from attention to detail. Our Hotel Römerhof was built as a comfort hotel in 1979/1980 by renowned architect Michael Prachensky. The hotel's manageable size (it has just 18 rooms) allows us to devote ourselves to every single guest and cater to their every need. In our charming hotel, your satisfaction is our top priority. We want you to arrive, feel good – at home, even – and leave your everyday stress behind. Here, everything is just "around the corner", making the Hotel Römerhof a very special holiday destination. Why not give your car a well-deserved holiday too, and leave it in our private car park free of charge.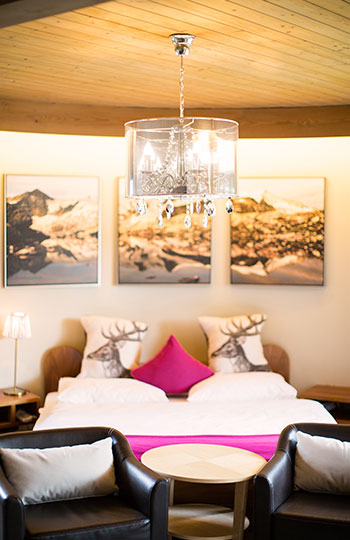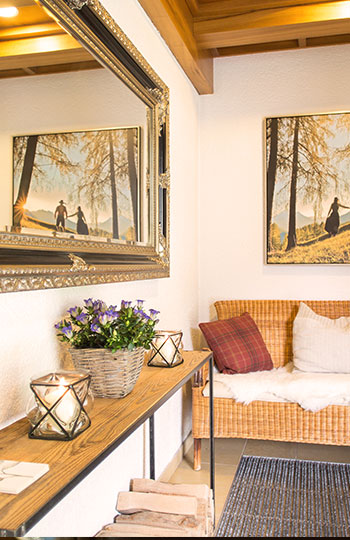 Innsbruck's Welcome Cards
From now on all Welcome Cards are available at the reception. The Welcome Cards offer many discounts and free offers. More information: Welcome Cards innsbruck.info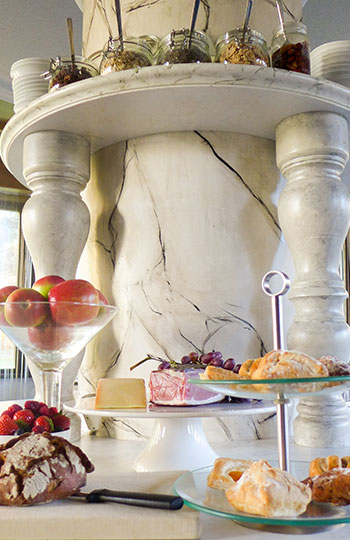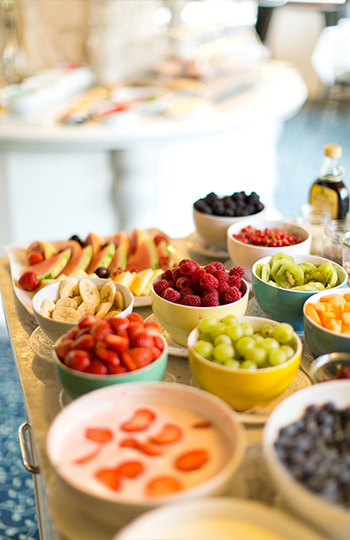 THE PERFECT START TO YOUR DAY
Breakfast
As breakfast is the basis for the perfect start to your day, we make every effort to ensure that you enjoy it to the full. Delight your taste buds with our generous breakfast of natural products from local farmers, such as home-made farm bread, fresh eggs, freshly made yoghurt, local honey and home-made jams and marmalade. The quality of our ingredients is extremely important to us, as we believe that they are a slice of, and contribute to, happiness. In our hotel, you will be spoiled with all sorts of delicacies which alone make the trip worthwhile. For us, your satisfaction is a blessing.